Grow with Google Career Certificates Scholarships Informational Webinar
---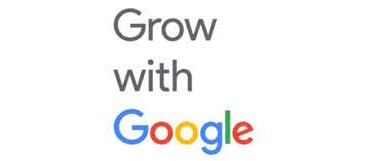 About the program
The Google Career Certificates program, developed by Google subject matter experts, opens doors to good-paying jobs in high-growth fields–– IT support, data analytics, project management, and user experience (UX) design–– with no degree or prior experience necessary.
There are 1.3M open jobs in the four certificate fields, and Google has an Employer Consortium of 150+ companies nationwide committed to considering certificate graduates for open roles. Since launching in 2018, 50k people have graduated from the program, and 83% report a positive career impact.
The opportunity
The licenses can do more than just help WDBs jumpstart the careers of their customers. By leveraging funding to provide coaching and wraparound support services for learners in the no-cost certificate programs, WDBs can help individuals progress through the courses, augment job placement and creation, and produce enduring economic impact.
If you want to provide these scholarships to your community, please visit our website here to complete the intake form.
For More Information: